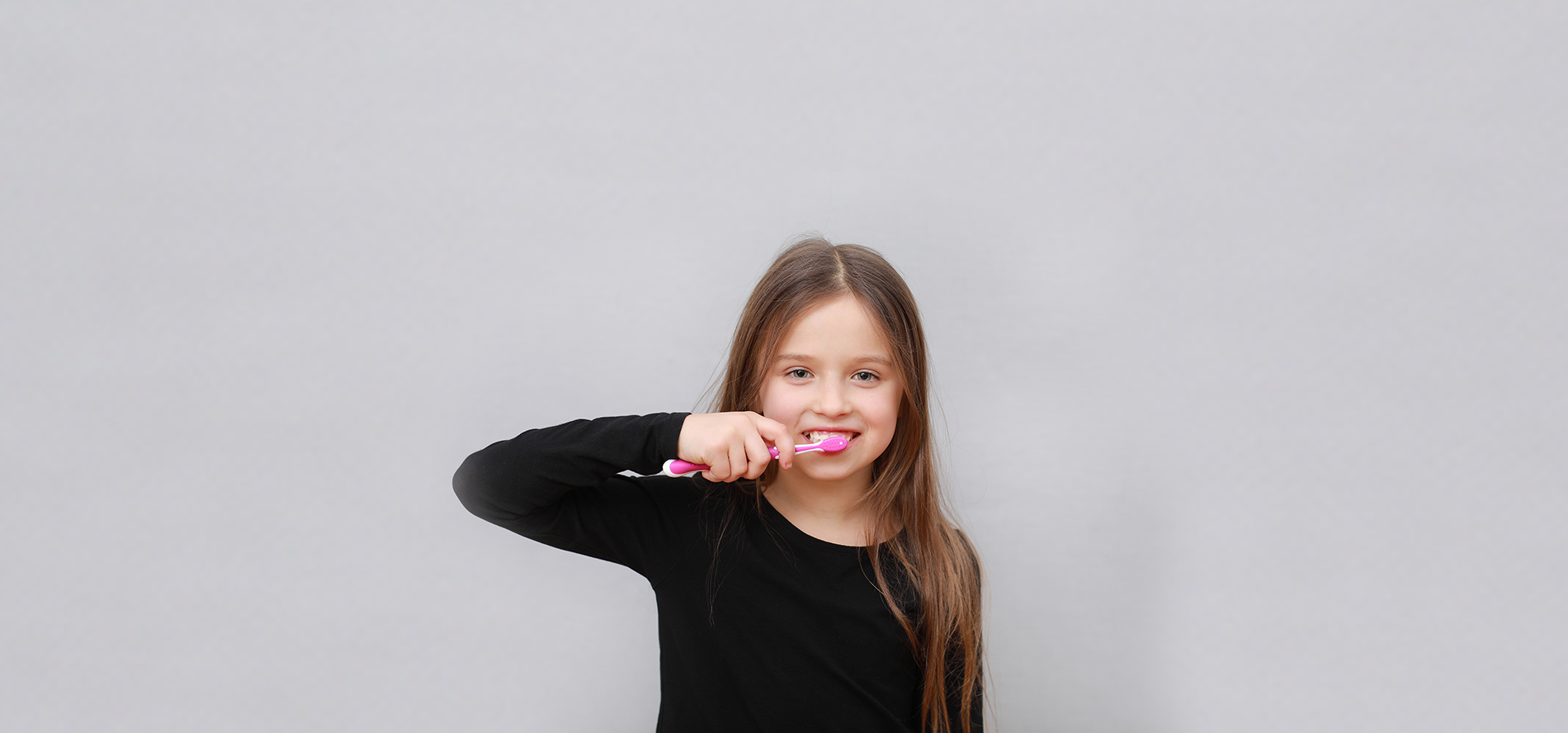 Tooth Brushing
Brushing & Flossing Instructions
Children's hands and mouths are different than adults. They need to use toothbrushes designed for children. Both adults and children should use brushes with soft, rounded bristles for gentle cleaning. Change to a new brush about every three months.
Q: When should I start teaching my child how to brush correctly?
A: When your child is about 2 or 3 years old, it's time to start teaching them to brush and care for their own teeth. Although teaching basic oral hygiene techniques and habits begins in toddlerhood, this is a process that spans the childhood years — preschoolers, give or take a few years, don't have the fine motor skills to be experts at toothbrushing, so it's important to continue to teach and supervise your child's brushing habits until about 6 to 8 years old and sometimes even older.
Q: What kind of toothbrush should I use?
A: Choose a soft-bristled, age-sized appropriate toothbrush with a handle designed to fit comfortably in your child's hand. Use a "smear" of fluoride toothpaste to brush the teeth of a child less than 2 years of age. Use a pea-sized amount of a fluoride toothpaste for children age 2 or older, and be sure to have them rinse and spit after brushing to avoid swallowing too much fluoride.
Q: How do I brush teeth correctly?
A: While performing each step, talk to your child about what you're doing, why and what the next step will be — there shouldn't be any surprises. First, brush the inside surfaces of all teeth, angling the bristles at 45 degrees toward the gumline (the angle is important — this is where plaque accumulates most). Brush one to two teeth at a time using a gentle, circular motion.
Next, clean the outside surfaces of all teeth. Again, be sure to angle the bristles toward the gumline, and brush each tooth with short, gentle circular motions.
Finally, brush the chewing surface of the teeth, and for added good hygiene points, don't forget to brush the surface of the tongue and to floss between teeth daily.
Q: How often should we brush?
A: Make brushing a family habit. Brush together as a family twice a day, especially before bed, for two to three minutes each time and remember to floss at least once a day as well. Lose track of time while you brush? Set a timer, upgrade to an electric toothbrush if recommended with a built-in timer, or brush along to a favorite song. Also, let every family member choose his or her own toothbrush and toothpaste — selecting their own style of brush and flavor of paste may help to encourage toothbrushing.